Asphalt drum mix plant for Lebanon
---
A road contractor from Lebanon had a requirement for 90-120 tph asphalt plant. They got in touch with us and explained their requirement in details. The land they had was a bit tricky and it was a challenge for us to set the drum mixer with silo in the actual layout of the site. We started our discussion on whatsapp and also email by understanding their requirement in details.
Asphalt plant in Lebanon
This was going to be our first asphalt plant in Lebanon and we were excited for the same. We at Atlas know that every customer is different and we have to customize each equipment for suit different customer requirements. This machine is going to be used for road construction project in Lebanon. They required a reasonably bigger sized machine that could serve them for years. We offered our 90-120 tph stationary asphalt drum mix plant that we manufacture.
Once the configuration was finalized from the customer's side they were happy to place an order with us. After their order confirmation we started working on the same. The next step and challenge for us was to set the asphalt plant in the tricky land layout that they had. There were tall walls on two sides and the space was limited for us to set the equipment.
We did a lot of work in setting the machine as per their requirement so that they could make best possible use of the land. Customer decided to visit us when the machine got ready and he had some changes in mind for the layout of the machine.
During their visit they got a chance to see all our three manufacturing units and other products in details along with their machine that was ready.
Below are some photos during their visit. In one picture customer is standing above the hot mix storage silo of 60 tons and in other picture customer is discussing the layout for his machine.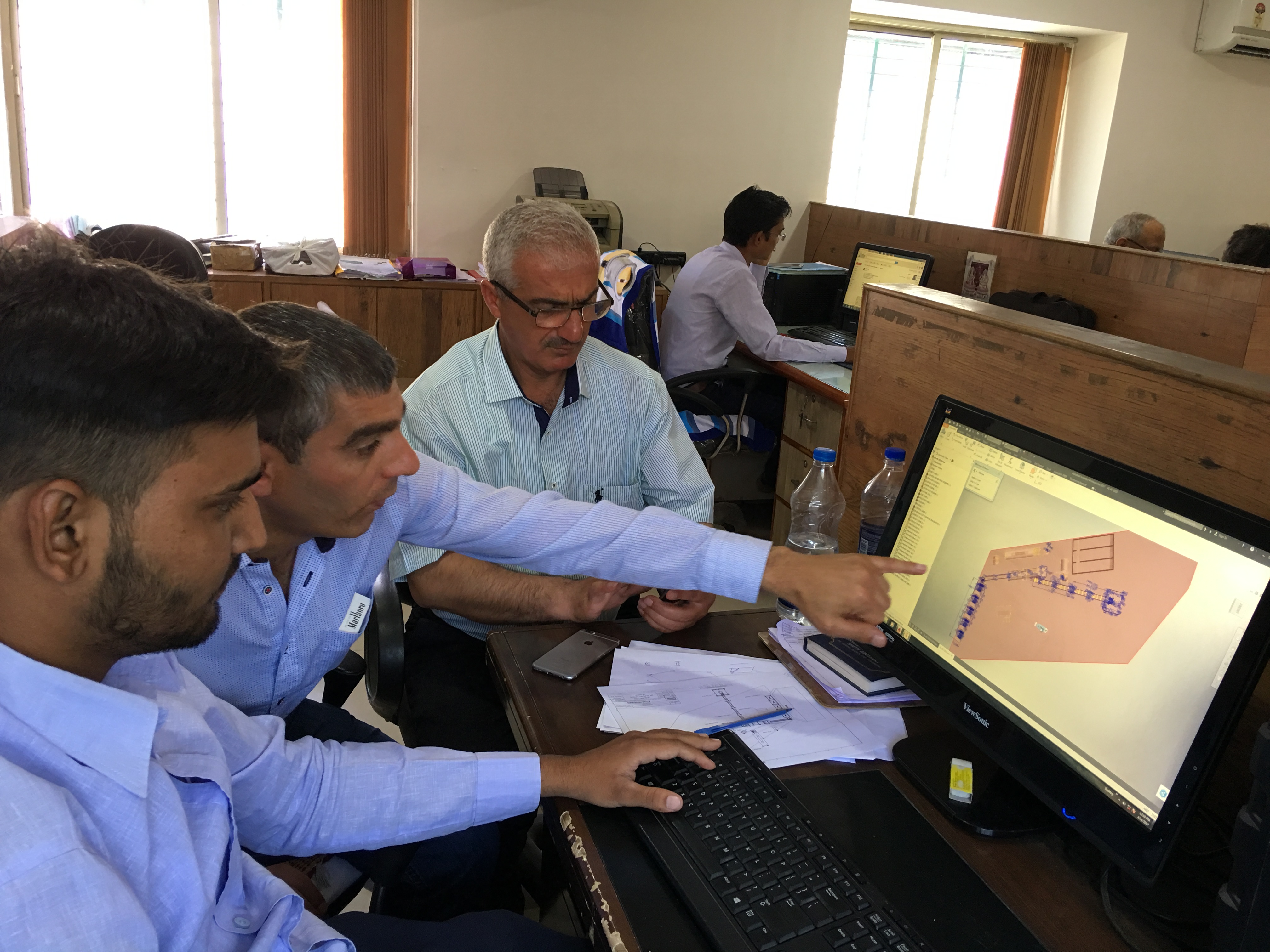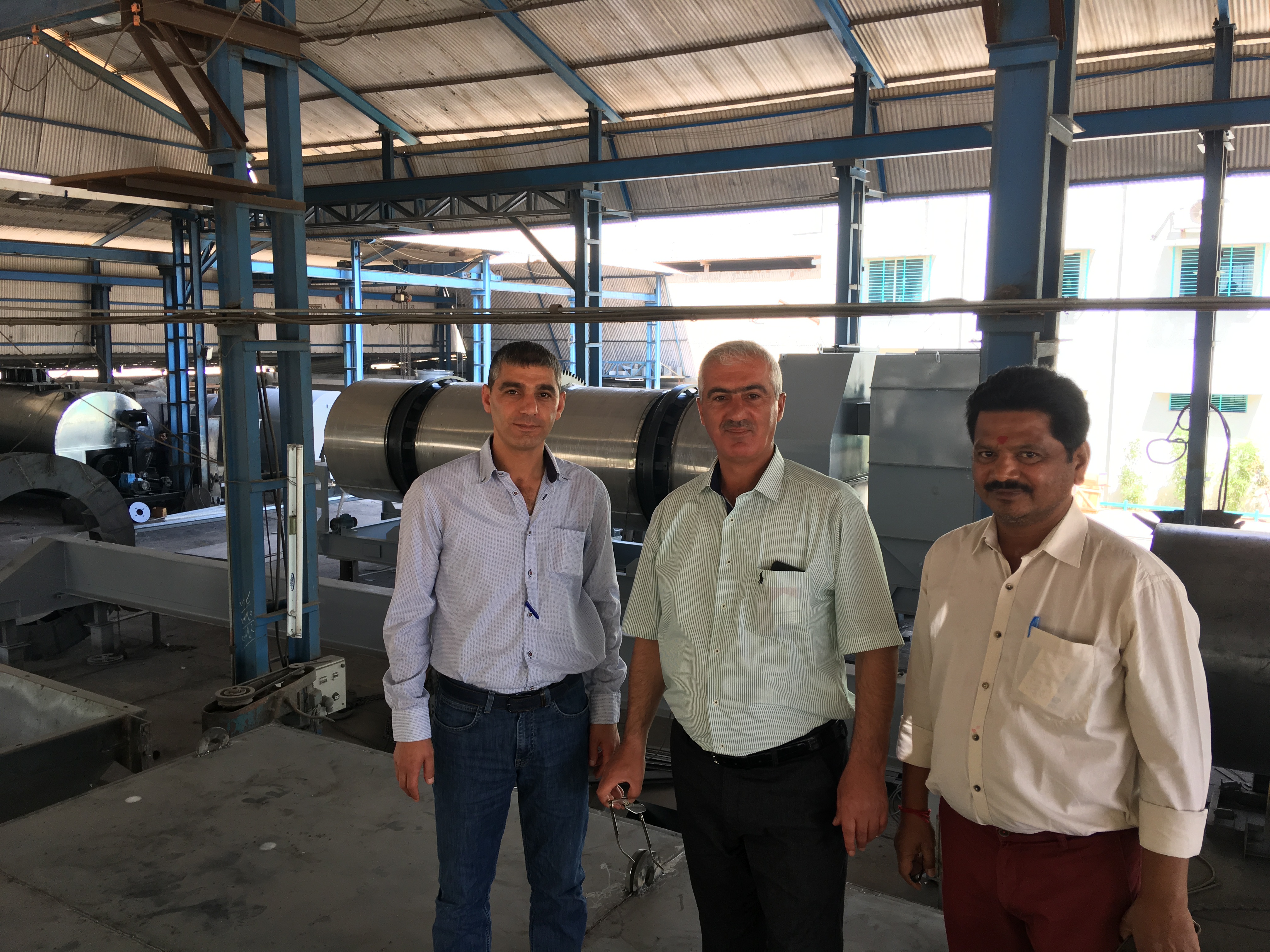 As per customers requirement we have raised the height of the cold feeder units so as to facilitate easy loading of the aggregates.
Below is the layout that is finalized by the customer.
To see photos of the drum mix plant installed in Lebanon click here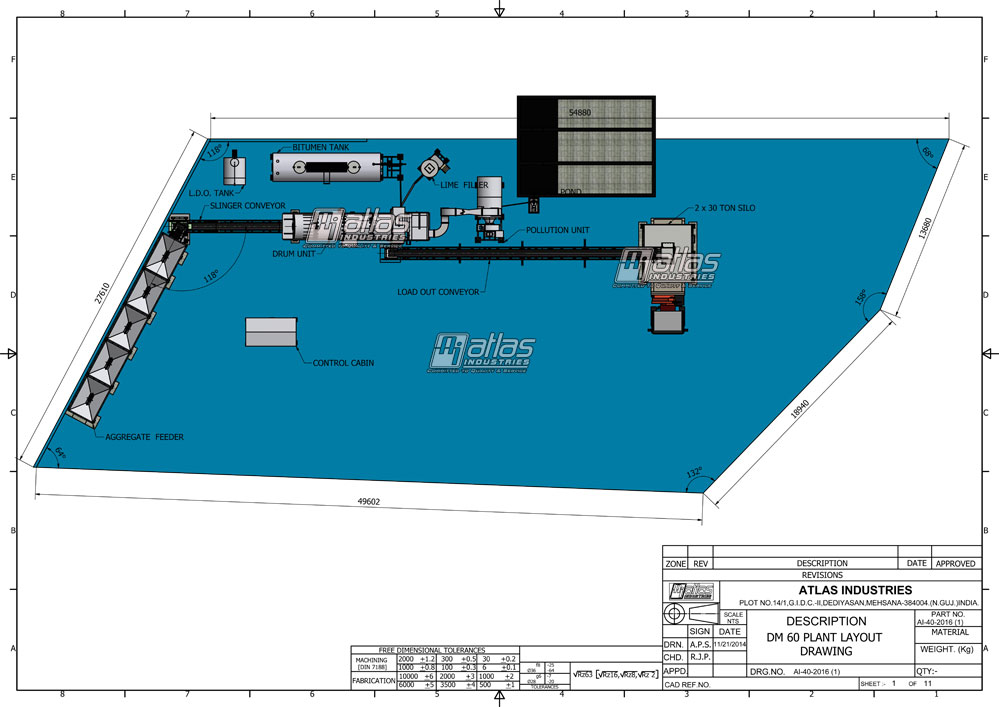 90-120 tph drum mixer with 60 tons silo
The 90-120 tph drum mixer that was finalized had to be with 60 tons storage silo. The key components are as below:
Five bin cold aggregate feeders.
Single desk vibrating screen
Charging conveyor with load cell
Drying and mixing drum with burner
Bitumen tank
Mineral filler
Load out conveyor
2 x 30 tons hot mix storage silo
Control panel inside control cabin.
Dry dust collector and venturi type wet dust collector
The machine is ready for dispatch and as per customers requirement we have added vibrating motors to all the 5 aggregate storage bins. The control panel provided is PLC type with SCADA interface.