The characteristics of concrete batching plant
---
Concrete batching plants are important part of equipment list for any quality civil construction equipment list as far as the modern contractor is concerned. Such is the popularity of concrete that it is hard to imagine any construction activity without it. But getting the right quality of concrete will do wonders for any construction job. There are many cut throat jobs going on which are time bound and also demand precision to the core. It gets very difficult to produce right amount of concrete which has the right quality. Without quality equipment it is not possible to achieve these jobs on time and with precision. Today there are several equipment available in the market which can help achieve desired results.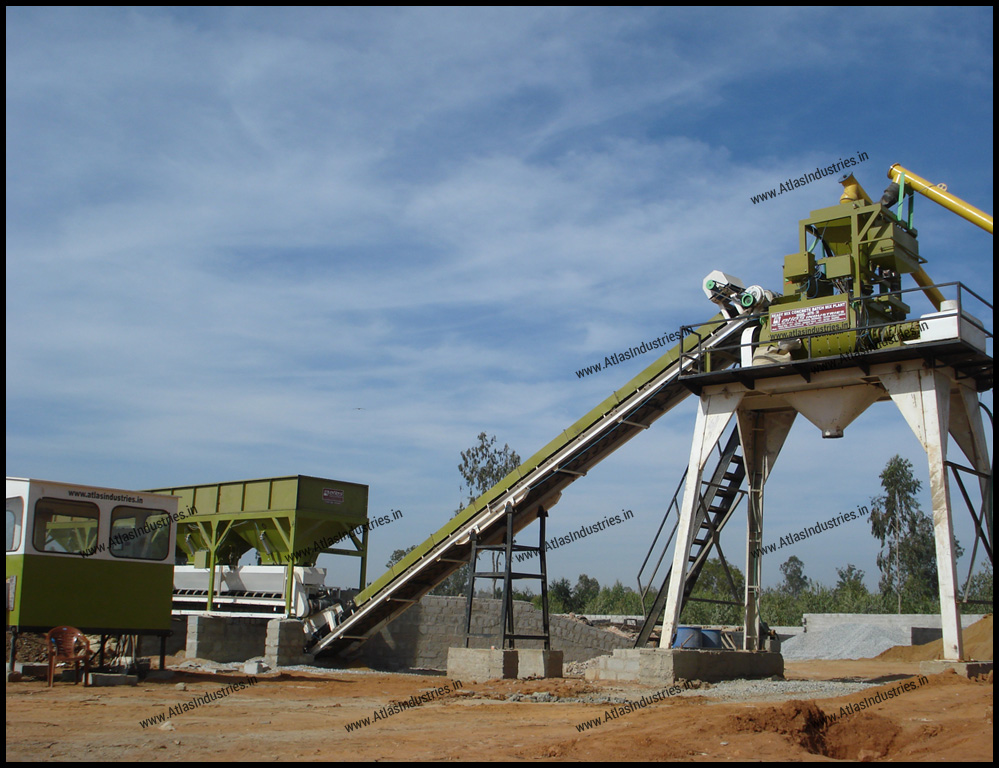 Concrete plants are for achieving the desired quality and quantity of concrete in shortest possible time so that construction tasks can be completed in no time. The beauty of these machines is that they are precise to the core. They work with a simple but accurate method based on the load cells. As we know load cells are most accurate method to determine the weight in fast time. These load cells form the basis of weighing system for any machine. They can weight exactly the required amount of each material INIVIDUALLY. There are material transfer systems which help transfer each unit to the mixing unit where they are mixed in a separate mixing chamber that too for a pre determined time. This will help achieve desired results.
The major components of the concrete mixer for sale are the individual weighing units for aggregate, sand, cement, water, additives, etc.; material conveying systems; mixing unit, material storage systems; control panel and other optional components. The primary principle of this machine is to use cement as a binding material to mix aggregates, sand, water some additives and finally produce concrete which can be immediately used as material for construction. Since the advent of these accurate equipment, the building construction an road construction jobs are on a rise. Obviously the quality construction machines have played an important role here.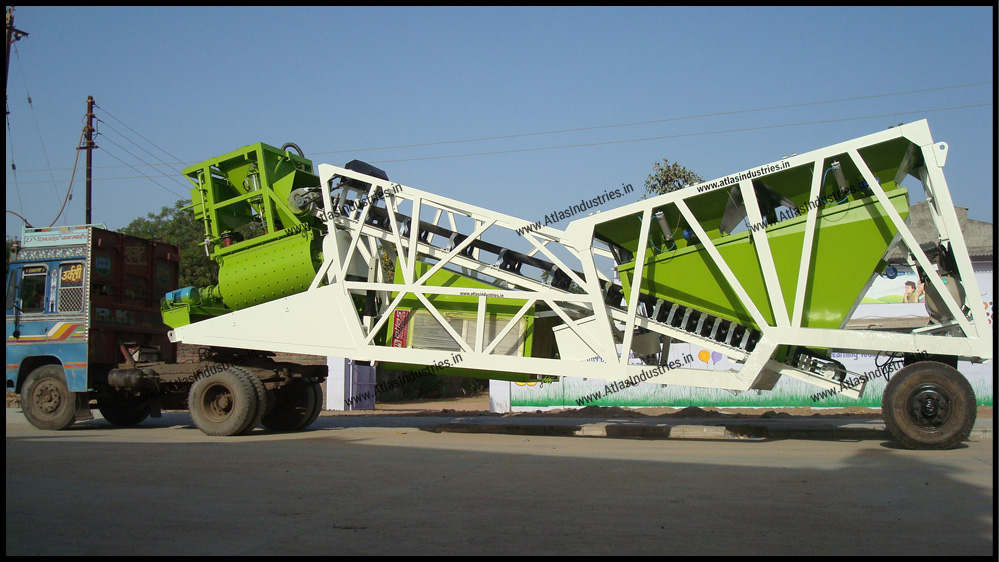 The equipment is mainly classified into aggregate feeding, cement and fly ash feeding, water feeding, transfer zones, weighing zones for each item, mixing zones and storage chambers. The body of the compact concrete batching plants by Atlas is carved out of high quality mild steel. It is possible to take this equipment to places and also convenient to install and start the production. Such an equipment will have excellent mixing performance. The mixers are highly developed with high resistant plates which can withstand torture. Twin shaft mixers are equipped with planetary gear boxes which are durable and can take torque easily. The mixing unit which is the core of the equipment helps in uniformly mixing of concrete in short time.
In addition to the high quality mixer, the equipment is also equipped with different accessories like screw conveyor for transfer of cement / fly ash to the weighing scales, pneumatic sensors, load cells for weighing, pneumatic cylinders, air compressor, etc. The components selected are all sourced from quality manufacturers and guarantee reliable operation of the equipment. Accurate working of the load cells ensure that the mix recipe is as per requirement. As a responsible and quality concrete plant manufacturers we understand the importance of this machine and hence we have designed this machine to be maintenance free. Since the mixing unit will require maintenance and cleaning to be done at regular intervals, there is enough space to move around the mixing unit. Same is true for other components. The control panel is very easy to use with touch screen display and any operator with basic knowledge of concrete plants can operate the same just like a touch screen mobile phone.