Construction of 280MW wind farm started in South Africa: This week in construction
---
Welcome to new weekly edition of what's hot in construction industry news
To help you stay up to date with construction sector, here are some of the news items that caught our attention.
What's New This Week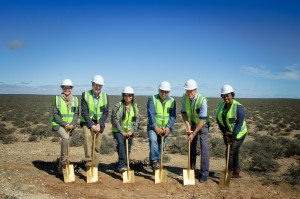 Construction of 280MW wind farm started in South Africa
Global wind and solar company Mainstream Renewable Power has now commenced the construction of two wind power plants in Northern Cape, South Africa. These plants have a combined generation capacity of 280MW. Development of these two farms is near each other within the Hantam Municipality. These projects are awarded as part of the South African Government's Round 3 Renewable Energy Independent Power Producer Procurement Program (REIPPP).
Building collapses during new construction in Queenstown
A building in Queenstown collapsed injuring two construction workers. These two workers had to be flown to the University of Maryland Shock Trauma Centre in Baltimore for treatment. A total of five construction workers had fallen in the accident.
PM launches construction industry blueprint
Malaysian Prime Minister Datuk Seri Najib Razak said the construction industry will be one of the key sector that will propel Malaysia into prosperity and catapult it towards becoming a high-income nation.
"The construction industry is expected to maintain its momentum and maintain a double digit growth this year after growing at 10.8 per cent and 11.8 per cent in 2013 and 2014 respectively." With the Construction Industry Transformation Programme (CITP), the Malaysiann construction sector is expected to transform into new landscape. The blueprint which forms part of the 11th Malaysian plan is a plan that consists of 18 initiatives, 4 strategic thrusts in quality, safety and professionalism, environmental sustainability, productivity and internationalization. It also aims to induce faster adoption of Industrialised Building Systems (IBS), mechanisation and modern practices.
Construction worker dies after dump truck backs into him
Kimbrough W. Haines III, 26, was working with a crew at 11:23 p.m. in the northbound lane on the Veterans Expressway, north of Hillsborough Avenue, when he was struck by a dump truck from behind as reported to Florida Highway Patrol Troopers. At that time the crew was conducting pavement work.
Ruben Borrego Garcia, 20, of Tampa, was driving the dump truck, while 18-year-old Rocio Gascon was in the passenger seat. Due to the accident, Haines, of Tampa, died at the scene.
DeMotte man wins $6 million settlement in construction fall
Darren Kasparian, a former Marine, was working at the time of accident on a renovation project being managed by Chicago-based Draper & Kramer Inc. where he became entangled in the guard rail of a Wheaton, Ill., apartment building in 2009, injuring his ankle and prompting surgery.
The union workers were forced to access the apartment complex from outside, prompting Kasparian's injury, which in turn led to surgery and related infections. As Mr. Kasparian was forced to climb over a hand-railing onto the 19th floor to do his work on a balcony, he fell twisting his right ankle. He also underwent surgery a few weeks later, but then his condition deteriorated. Kasparian then filed suit against the project managers in Cook County court in 2010, prompting the recent settlement of $6 million.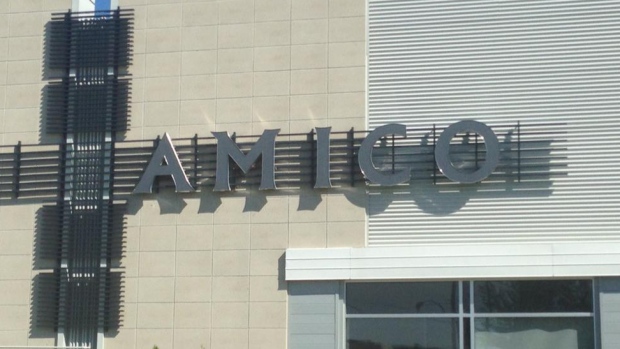 Local company gets $59M construction contract for Gordie Howe International Bridge
The Windsor-Detroit Bridge Authority has selected Amico Infrastructures Inc. of Oldcastle as the contractor for for the Gordie Howe International Bridge. This contract is valued at $59 million plus HST. Its work will begin later this month with the installation of snake fencing. Company officials could not comment except to say they are thrilled with the contract award. Amico will complete the early works on the site of the Canadian port of entry. Work will include construction of a perimeter access road, utility relocations and fill replacement near the site of the eventual customs plaza.
Safety improvements on tap (again) for Highway 19 near Waunakee
The Wisconsin Department of Transportation is proposing design improvements for the intersection of Highway 19 with Highways 113 and I, and also for the "S" curves on Highway 19 between Highway 113 and River Road, both areas east of Waunakee. These two areas of Highway 19 have had more than their fair share of crashes should be safer to drive in the coming years. WisDOT will hold a public meeting on the design ideas at 5:30 p.m. Sept. 15 at the Waunakee Village Center, 333 S. Madison St. in Waunakee.
Saudi blames Mecca Grand Mosque crane collapse on high winds
The director general of civil defense, Suleiman bin Abdullah al-Amro, told satellite broadcaster Al-Arabiya that the unusually powerful winds that toppled the crane also tore down trees and signs as a storm whipped through the area. High winds were to blame for the toppling of a massive crane that smashed into Mecca's Grand Mosque and killed at least 107 people ahead of the start of the annual hajj pilgrimage, the head of Saudi Arabia's civil defense directorate said Saturday. This was the deadliest incident in years surrounding the Hajj which gets underway in full later this month.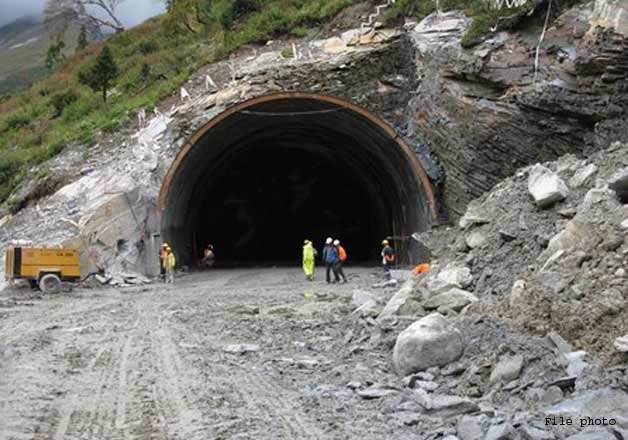 Three trapped in under-construction Himachal tunnel collapse
The tunnel, is part of the under-construction four-laning of the Chandigarh-Manali national highway, is located at Kandrour, between Bilaspur and Ghumarwin towns. It is around 100 km from the state capital. At least three labourers were trapped there as the portion caved in due to landslides. Fire brigade and police have launched rescue operation and machines have been deployed to pump in oxygen.
Ghana's construction sector to shine
The maiden edition of the Ghana Construction Awards is set to come off on November, 27 2015 at the Movenpick Grand Ambassador Hotel in Accra. It will honor companies and individuals for their accomplishments and strides in Ghana's construction industry. Recognizing and rewarding companies who are pushing new frontiers in the industry and have exceptional in the past years is the aim of this ceremony.