Contractors appeal to Nigerian government, states to pay: This week in construction
---
Welcome to new weekly edition of what's hot in construction industry news
To help you stay up to date with construction sector, here are some of the news items that caught our attention.
What's New This Week
Contractors appeal to Nigerian government, states to pay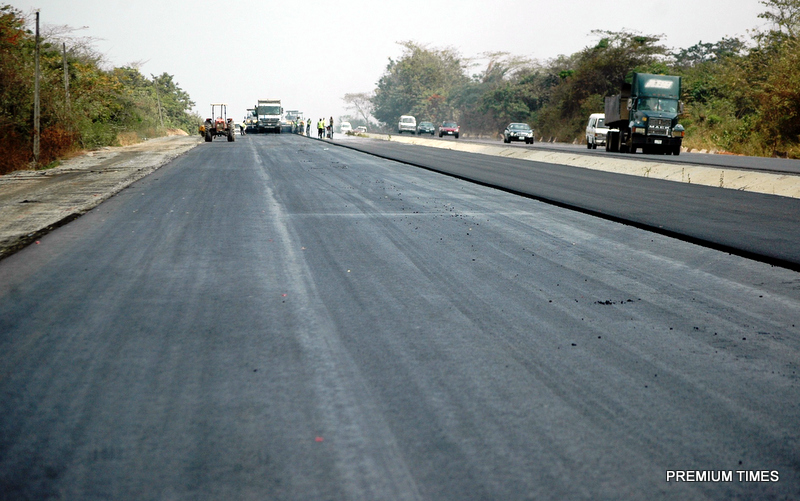 The Nigerian construction sector is in a problem. The contractors claime that in the last two years alone, debt owed them by various governments was N600 billion. The president of the group, Solomon Ogunbusola, said in Abuja that delay in payment of the debt had grounded operations of most of the companies. These contractors in the nation's construction industry have appealed to federal and state governments to pay debts owed the firms to enable them to return to project sites across the country. Mr. Ogunbusola said that no fewer than 8, 000 workers in the industry were laid off in the last six months due to the current payment crisis in the country. He also admitted that the governments in the country were currently facing challenges, saying "we appreciate efforts towards paying salaries of civil servants''.
One third of US construction market could be green by 2018
The report, prepared for the USGBC by Booz Allen Hamilton, found green construction in the US has generated $167.4bn in the last three years, supporting more than 2.1m jobs and yielding $147.7bn in earnings for construction workers. Green building construction is on track to make up a quarter of the US construction market this year, according to a new report from the US Green Business Council (USGBC) released this week. It forecasts the green building construction market will grow 15.1% annually – outpacing the 9% expected growth in overall construction starts this year – from $150.6bn in 2015 to $224.4bn in 2018. By 2018, more than one third of all construction will be green, the report predicts.
28 new electric car charging stations to begin construction in Jacksonville area next month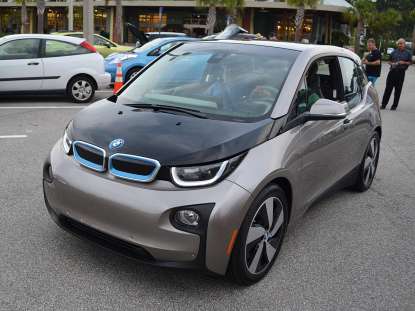 It is very good that the number of people driving electric vehicles and plug-in hybrids is rising every month in Northeast Florida. Now, beginning next month, their owners will see the first of almost 30 public EV car charging stations begin construction in the Jacksonville area at sites ranging from the University of North Florida to the Orange Park town hall. The ChargeWell stations will each contain in a 220-volt Level Two charger that can top off an electric car's depleted batteries in minutes.
Incoming fire from Yemen hits a construction dorm in southern Saudi Arabia, killing 3 people
A report Friday in the state-run Saudi Press Agency quoted a local civil defense official as saying the incoming fire landed in Jizan province. The report suggested the three killed were foreign workers, though it did not identify their nationalities. Of the 28 wounded, the report said four were Saudi citizens. Authorities in Saudi Arabia say incoming fire from Yemen hit a residence for construction workers in the kingdom's south, killing at least three people and wounding 28.
Holliston woman raising money to support water pipe construction in Kenyan village
Sherry Anderson living in Holliston is on a mission to raise $4,000 to help build a water pipe to transport clean water to a rural village in Kenya called Ingarooj. The pipeline will support more than a thousand people and close to 15,000 goats, sheep and cattle used by the villagers for food, milk and transportation. The money will be given to Maasai Youth Outreach Organization for completion of the project that was partially completed 2 years ago. It was left incomplete as funding had depleated.
 
Work continues on Kusile after accident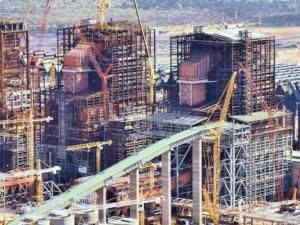 A man died and two were admitted to hospital after the accident at Kusile power station. He is the fourth person to die on the site since construction started. Eskom said out of the two injured, one was moved from ICU to general ward and the other was also stable. They are also expecting the release of one of them from the hospital in a day or so. This is the fourth fatality since 2007 when the construction began. It has to be noted that Kusile power station has one of the lowest injury rates for such a huge project, the current injury rate being 0.09 percent.
Construction firm fined for fall from height risk
Taylor Construction 2011 Limited was contracted to do construction work at a building site in Botany. On 24 November 2014 a prohibition notice was issued to the building company that Taylor Construction 2011 Limited was contracted to for work on the site. The notice was issued as there was no edge protection to keep workers safe while working at height on the site. The prohibition notice stated that no further construction work could continue on the site until the notice was lifted by an inspector.
Taylor Construction 2011 Limited has been fined $36,750 following a guilty plea entered under sections 6 and 50 of the Health and Safety in Employment Act. They failed to keep their workers safe by exposing them to the risk of a fall from height while doing construction work. The building company was sentenced and fined last night in the Manukau District Court.
Inyatsi Construction continues on its growth path in Africa
Inyatsi Chairman Frans Pienaar is very happy now-a-days. He said that the urgent need for infrastructure development in Southern Africa makes it possible for companies such as Inyatsi Construction to be awarded contracts for large projects, such as health care facilities and roads. Though the construction industry is highly competitive, Inyatsi Construction Group continues to grow. The company has recently been awarded contracts to do work in South Africa, Swaziland and Mozambique. Construction Associates, a subsidiary of Inyatsi Construction, was recently awarded the tender to construct an operating theatre suite as well as a new maternity ward at Mkhuzweni Health Centre, in the Hhohho region of Swaziland, as part of the national health sector strategic plan II.
KCK woman lives in the middle of construction zone to preserve her 108-year-old home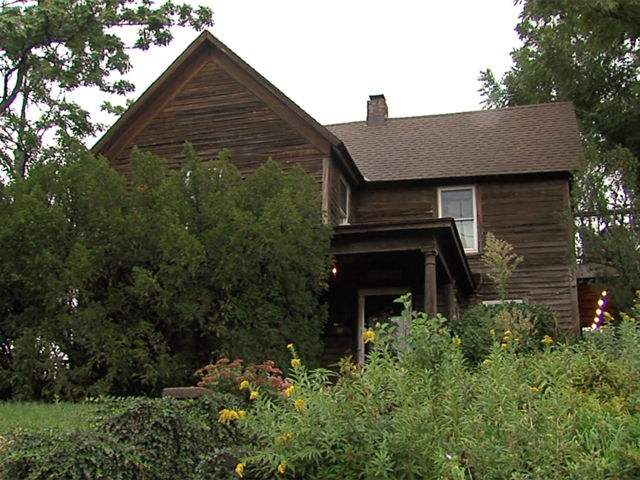 Linda Mawby, has been living in the 108-year-old home since 1987. Her home is now the only one on her street. While her neighbors sold their properties to KU Hospital for its expansion, Mawby decided to stay put. She told 41 Action News she wants to preserve the "historic home" she has lived in for almost 30 years. KU Hospital offered to buy her home, but Mawby declined so the hospital started to build around her. Heavy equipment, dirt and construction now surround her home, but Mawby said she doesn't mind. "We just say hi to each other. There's no problem at all, and they keep me informed ahead of time of things that are going to happen. I'm excited. It's going to fine," she said.
"1907 is when this house was built, the same year, basically, as when KU Med started," she said. "I think this house needs to be kept as a museum and a visitor's center for KU."
Man electrocuted at construction site identified
Robert Ruhtr, 30, was fatally electrocuted according to the Bexar County Medical Examiner. He was working at under construction high school in Northeast Bexar County. Ruhtr was an electrician with Dausin Electric of Selma, a subcontractor through Bartlett Cocke General Contractors, working on the new Judson Independent School District campus off Evans Road north of FM 2252, district spokesman Steve Linscomb said. Linscomb said Ruhtr had been working on power lines in the walls of the school, which is scheduled to open next year.
Hougang BTO development gets top award for construction quality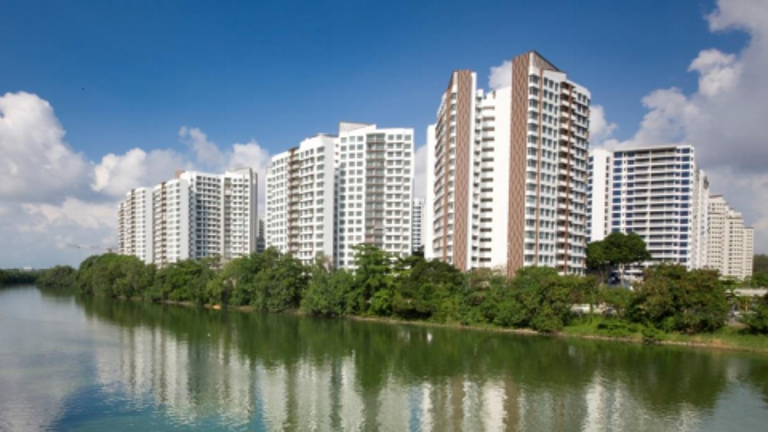 Hougang Capeview, comprises of 781 residential units in six blocks at Upper Serangoon Road. It is a Built-To-Order (BTO) project in Hougangwhich has become the frst public housing project to receive the highest Building and Construction Authority (BCA) accolade for construction quality. It has received a Construction Quality Assessment System (CONQUAS) score of more than 95, above the national average of 88.2. The CONQUAS score is BCA's measure of construction quality across Singapore. The project, which was completed in January, also received a CONQUAS Star, the highest accolade achievable for quality.