Functions of concrete batching plant.
---
One of the most popular construction material used in the world today is concrete. The demand for the same is going very fast and one can find concrete structures everywhere. Strength, durability and efficiency of concrete structures make them very popular. When fresh, the material is very easy to pour into any shape. Once hard, it will take the shape of the mould in which is it placed. The process of achieving strength and durability is dependent on the way by which it is manufactured. Product of concrete will determine its quality.
HOW DO WE CONTROL THE QUALITY OF CONCRETE?
Quality of concrete can only be controlled if it is produced in a concrete batching plant. The reason is that this equipment has advanced controls and mechanisms. It is operated and controlled by means of an advanced computer aided control systems. By using the advances features of the plant, its quality can only be controlled at production stage and not later.
The strength of these machines is in the fact that they help in accurate weighing of:
aggregates
sand
cement
additive and
water
WHAT IS A CONCRETE MIXING PLANT?
A concrete mixing plant is an equipment to produce ready mix concrete. It is also known as concrete batching plant. Production of concrete is as per a set mix material recipe. This is controlled in the plant and then delivered to work sites. A concrete batching and mixing plant will combine multiple ingredients to make RMC (ready mix concrete). These ingredients are aggregates, sand, water, cement and additives. Mixing time can also be controlled.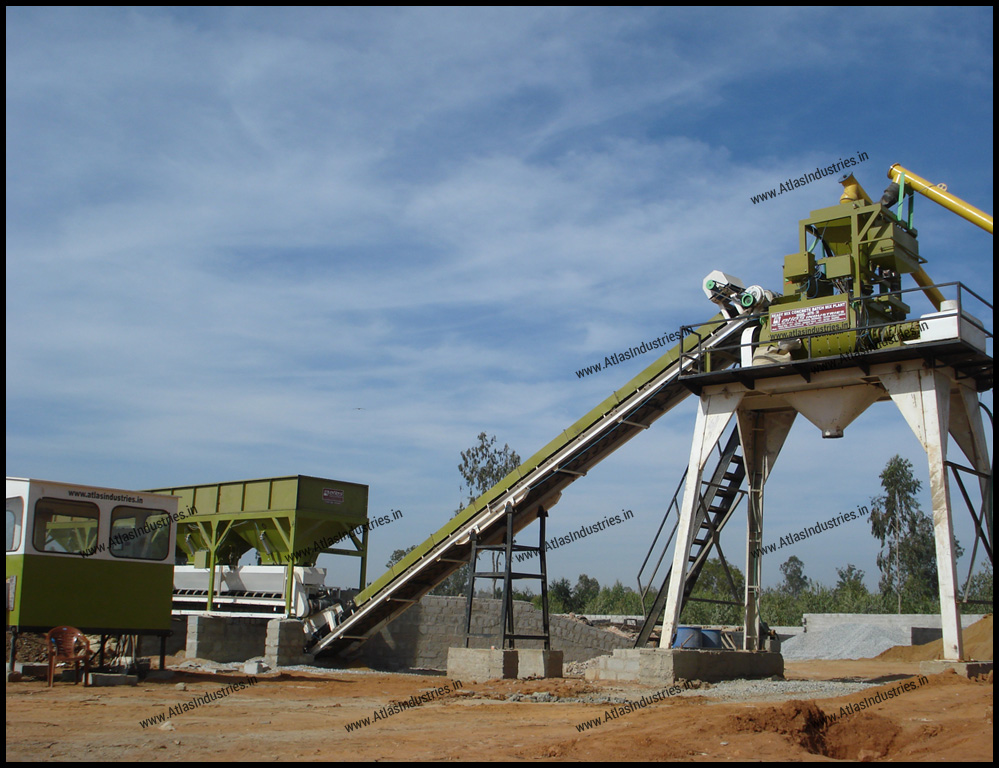 Recipes can change as per the requirement. This recipe is the exact quantity of each item to be mixed to make the desired ready mix concrete. Aggregates are divided into two categories depending on the size. Smaller fine aggregates (5 mm or smaller) are sand and the bigger materials are known as aggregates. The recipe will tell the exact percentage of sand, aggregates, cement, additive and water is determined and mixed for fixed time. Plant's capacity is calculated in cubic meters per hour.
TYPES OF CONCRETE BATCHING PLANTS
Concrete mixing plants are of two types: ready mix concrete mixers and central mix concrete plants. How is this categorization of concrete plants done? It is simple, there are two ways by which concrete can be produced.
Ready mix concrete mixers: This kind of concrete is produced in the plant only. To produce it, all the ingredients, except water, are mixed thoroughly. This material is then discharged into a concrete truck also known as a transit mixer. This transit mixer takes this material to the construction site. On the way water is added in the dry mix.
Central mix plants: This type of plant mixes all the ingredients including water in the plant itself. This mixed material is discharged into a transit mixer or a concrete pump which then transfers the concrete to the work site. This plant usually consists of components like bins, weigh scales, silos, conveyors and control panel.
Thus we can easily say that this classification is based on the factors like how concrete is mixed and when concrete reaches the site.
STYLES OF CONCRETE BATCHING PLANTS
There are stationary mixers and mobile concrete plant that can produce equally good quality of concrete. Both of these types are designed around a frame which holds the bins, the weigh batchers, conveyors, scales and control panels. Stationary plants are designed to work for long durations in a single place where as mobile mixers are designed to produce equally good concrete but they also have the ability to shift places frequently.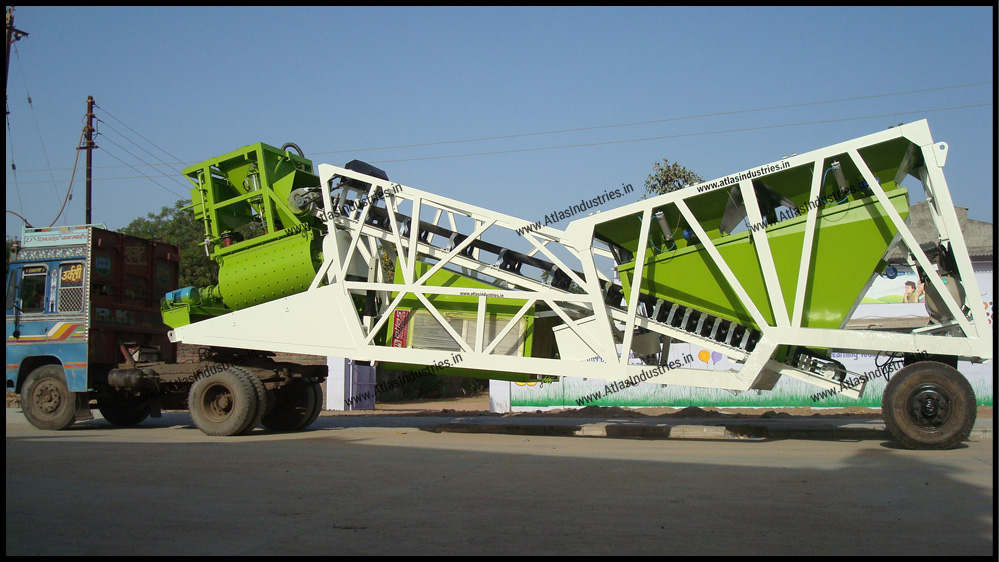 IMPORTANCE OF A BATCHING PLANT
The importance of a concrete batching plant cannot be undermined. The capacity of the mixing plant is measured in cum per hour. Capacity is dependent on various factors. They are size of mixer, number of mixers. Additionally time related factors like charging, mixing and discharge time of each mixer is also important. The sole purpose of a concrete batching and mixing plant is to produce homogenous and uniform concrete. It should be able to produce quality concrete using same quantity of concrete that is required and set in the control panel. The plant should also be able to consistently produce concrete in batches one after the other in the same proportions.
One of the important functions of this equipment is to coat the aggregates with cement. It also blends all the ingredients that are set to form a quality and homogenous. There are aggregates that are required to be mixed and coated consistently with cement and water. In some cases additives may also be added.
The plant will have to mix cement, water, sand, coarse aggregates. Sometimes it also needs to mix admixtures and fibers if required as per the job formula and as per determined specifications. The mixed material should be exactly as per the set recipe and easy to produce, transport and place. This material will be set and hardened after it is poured to give strong and durable concrete structure.
The concrete batching plant will have to individually measure different grades of aggregates and sand. It will also need to individually measure cement, water and admixture as per the exact quantity required. This is easily achieved in an automated plant because it has got weighing system for all the items required to be weighed.
The mix design can be customized as per requirement. One can easily add, edit and delete mix material recipe as per convenience providing greater freedom in design.
Since the production of concrete is automated there are higher capacity machines available that can give higher production of concrete.
If one can has a mobile concrete plant they can produce concrete at any desired location. Any mobile equipment can be taken to places and made to run immediately which makes it a very versatile tool for construction.
Quality of concrete can be controlled and monitored using the advanced batch process which is common with most of the modern day plants. Advanced batch process will allow control variations and achieve exact quality of concrete.
It is also possible to cool and heat dry aggregates in the mix (before water is added). This can help produce concrete within required temperature limits. Some of the modern day plants are equipped with systems that can allow addition of ice into the mix material. This will lower the temperature of the mix material so that it can be easily transported over long distances.
The concrete mixing plant allows viewing and printing of the mix material recipe with full details of concrete production. This report can be taken batch wise, recipe wise, etc. It all depends on the level of customization done in the equipment.
Modern day plants are also capable of maintaining batch wise, date wise and customer wise data of the concrete produced in the control system.