Simple growth tactics for a small scale construction company
---
There is a huge competition in each and every field. The construction field is not left out. Thought the construction business may look glamorous and profitable to the outsider, only the people involved with the business know what is going on. There are more and more tenders and even the road and civil contractors have to face the knife while submitting bids for tenders. Sometimes the tenders are so competitive you have to wonder if we will survive this?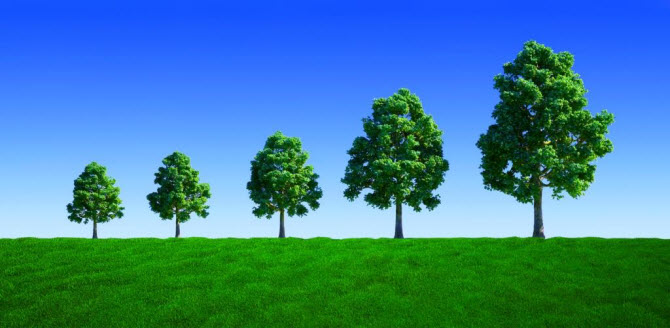 Yes there are super rich and big construction companies who have a hell lot of money to spend on projects and people and pave their way towards the future. But what about those who have recently entered into this business and wondering what to do or what steps to take to make the road little bit smooth. This is a well known fact that even the big companies had and have their bit of problems with machines, peoples, accidents, etc. but the ability to focus on the core aspect of the business and look towards the problem from different angles has helped them a lot.
We remember old contractors remembering the labour and machinery problem and giving solutions which helped them overcome such problems. But the scenario is different now. The machines have evolved and so have the humans. The equipment we have now are much more advanced and simple to maintain and the humans much more complicated. Yes! managing the labour work force and making them work as per your requirement is not easy today. The communication is easy and they know whom to get in touch for a better package. This means that the labours of today are much more smarter and active from what the previous generation faced. We have seen many companies who have been in problem and facing loss doe to labour issues. Always the contractors face acute shortage of labours. The once settled always want to go places where they are offered some extra money. We face this problem despite the construction industry being one of the biggest employers of labours in India.
Where does the solution to problem last?
The solution is simple, we need to focus on those aspects of the business which are easily controlled and managed by us and less on those aspects which are beyond our control. For anybody who intends to grow, they need to have a trustable work force who is ready to work, shift and adapt as per the requirements. Yes there are companies who have gained expertise (with time and pain) and are really managing their people beautifully, but not all of us are lucky here especially the ones who are now or who want to start the business. It can be daunting and practically impossible to manage orders, equipment and labours while making efforts to have a steady flow of money.
For a small construction company or a contractor, it can be easy to find an equipment and an operator to run the same. Initially you will have to deal and communicate with the operator and take personal interest in the equipment.
Let us take an example of a contractor who is full of energy and willing to jump start into this lucrative construction business and we try to present him with advantages or solutions which will help him grow his company:
1. Start with fewer employees. You have a limited budget and need to spend it wisely.
2.If possible try to coordinate with labours and managers yourself.
3. Pay them handsomely as you don't want them to leave you midway.
4. Try maintaining a healthy relations with your staff. This can involve doing many things apart from paying them high. People would like to feel special and you have to appreciate, give them importance because they will help you grow.
5. Focus on buying construction equipments and not problems. More equipment means less dependence on labour. Few people can run an equipment. And if they leave you just have to replace them and not the entire work force.
6. Patience is the key to your success. So keep lots of ice in your head before you meet and interact with your people.
7. Have a good will attitude towards your people because you never know who goes out of his way to make extra effort for the company.
After all, with all this pain, you also have a right to live peacefully and grow!
Can we add more ideas which can be helpful?