7 amazing hydraulic broom maintenance tips. [Infographic]
---
We have three varieties of tractor mounted brooms for simple and effective road cleaning. Out of these three machines, hydraulic road sweeper is the most suited for paved surfaces. Mechanical broom and mechanical broom with water sprinkling system are more suited for rough roads or unpaved surfaces. All these types of machines are tractor mounted brooms and work excellently for long durations.
Related: Read comparison between three types of brooms.
Road cleaning is made easy because these machines are simple to use and operate with zero or less efforts. Even the usability and maintenance part is very easy with these machines that we manufacture.
Related: Read infographic on maintenance of mechanical broom.
Hydraulic broom works with the aid of a tractor. It has to be connected to the hydraulic drive of a tractor. The best part is that it comes with a small yet useful dust collection bucket for almost dust proof job. Usually the sweeping width is 2.1 meters and the machine works with less care on the maintenance part. Since this machine is offered also with a water tank, regular maintenance and cleaning will ensure years of trouble free operation.
Below infograhic explains seven points to be considered to keep the hydraulic broom in good shape.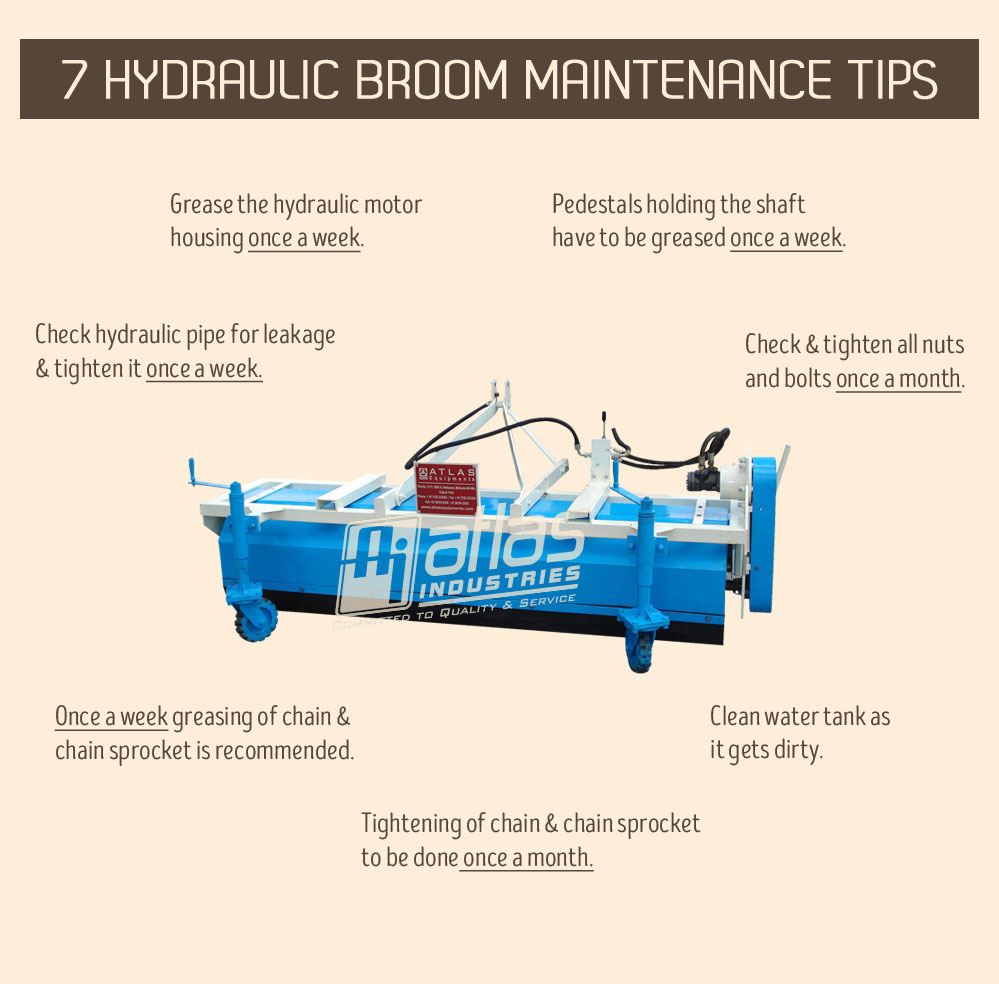 Embed This Image On Your Site (copy code below):