Sub-Saharan Africa's first light rail system starts operations in Ethiopia: This week in construction
---
Welcome to new weekly edition of what's hot in construction industry news
To help you stay up to date with construction sector, here are some of the news items that caught our attention.
What's New This Week
Sub-Saharan Africa's first light rail system starts operations in Ethiopia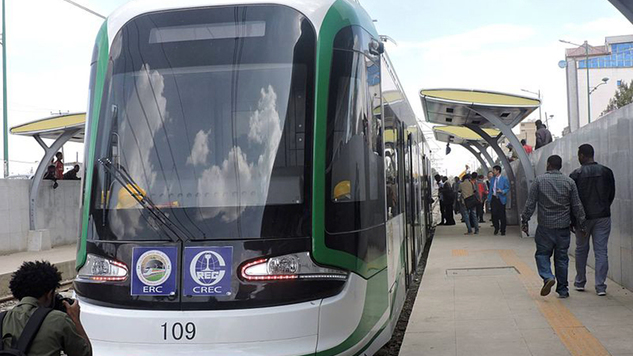 Ethiopians queued up for hours Sunday to catch a ride on the inaugural service of the Addis Metro—the country's, and sub-Saharan Africa's, first light rail system. This 32 kms line project was much anticipated and its construction ended in January 2015. It is in the capital city. The cost of the project is $474 million. Atleast 15,000 people can be carried in an hour in one direction and the projected speed is a good 70 kms/hr. This will definitely make things easy for the 4 million population of Addis Ababa.
CITIC Construction sowing seeds of success in Angola
It is always good to diversify from the dependency on the oil and Angola government has done exactly the same. They now want to development the farming sector. CITIC Construction, a Chinese civil engineering company and one of the key players of the post-war reconstruction process in the country, built the $3.5 billion satellite town of Kilamba Kiaxi in southern Luanda. This company has now moved into the agricultural sector and introduced modern farming technologies into Angola.
Construction worker rescued by crane after elevator shaft fall
A construction worker had to be rescued with a crane after he fell down a partially built elevator shaft at a site in Centurion, paramedics said. As per the witness the man lost his footing and fell from the fifth storey to the third storey of the building. The man has suspected neck injuries and possible rib fractures.
Dangote canvasses construction of concrete roads in Nigeria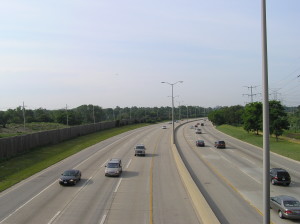 Mr. Aliko Dangote, Chairman of Dangote Cement, has asked the Federal Government of Nigeria to adopt concrete roads in the country. Concrete roads are made of cement and aggregates instead of bitumen which is used in asphalt roads. He also mentioned that the adoption would be to the benefit of Nigerians if the government embraced the option of using concrete for roads in the country because the concrete roads are cheap and more durable with almost zero maintenance cost.
China to cooperate with Africa on building infrastructure networks
China said that it will work with Africa for the construction of three major infrastructure networks, namely high speed railway, aviation and road highways. The Chinese foreign ministry spokesperson Hong Lei made the remarks when commenting on a Chinese-built rail project in Addis Ababa, Ethiopia, on Sunday. To start with the same, Ethiopia just inaugurated its first light rail project, the Addis Ababa Light Rail Transit (AA-LRT). This 474 million U.S. dollars project was constructed by China Railway Group (CREC).
Sub-contractors at Wilton energy plant have contracts terminated over pay dispute
Contracts for two sub contractors working on the construction of £250m energy plant at Wilton have had their contracts terminated for failing to reveal workers' pay rates. Unions first raised concerns over the conditions linked to the construction of the energy energy-from-waste plant in November last year.
Construction unions GMB, Unite, and UCATT called on SITA and Sembcorp to intervene and stop contractors allegedly undercutting pay rates and using 'exploitative' employment practices
 
One worker killed, another injured during Bong Bridge reconstruction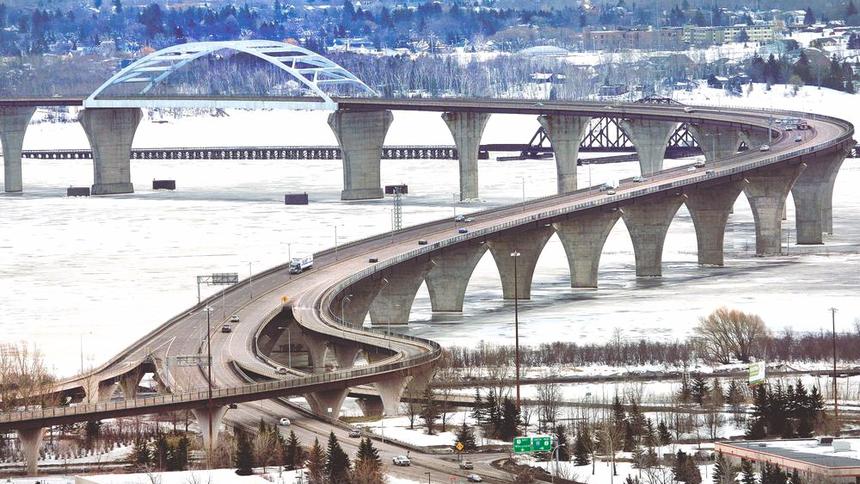 Workers who were employees of Lunda Construction of Black River Falls, Wis met witch accident during the bridge construction. The prime contractor is working on the two-year rehabilitation project. The incident happened in the Superior-bound lanes, which have been closed to traffic for months as workers continue work on the span. The first worker got killed on the Bong Bridge due to an incident involving forklift. Another worker was injured in the incident 7 am. Both the incidents did not involve a fall.
Indian government will construct highways at 30 kms/day
The current pace of highway construction in India is 13 kms/day and the Government has set target of 30 kms/day. This target will be met gradually as the government plans to lay highways at 17-18 kms/day by April and 2+ kms/day by the next year. Then the next step will be to increase it to 30 kms/day. Highway ministry has acquired 1620 kms of roads.
ALEC boss welcomes formation of Saudi contractors' association
Kez Taylor has said that the formation of contractors association in Saudi Arabia could bring positive results to the construction industry. He also added that it will bring right standards in the industry. The Saudi Government has set up this body so that construction projects that are stalled by the bureaucracy or lack of coordination  can be moved forward.
Vietnam opposes China's construction in East Sea
Vietnam has opposed China's construction on Hoang Sa (Paracel) and Truong Sa (Spratly) archipelagos, saying it is completely illegal. Foreign Ministry's deputy spokesperson Pham Thu Hang said in Hanoi on September 26 that Vietnam has sufficient legal and historical evidence for its sovereignty over Hoang Sa and Truong Sa archipelagos. The deputy spokesperson also said the construction and expansion of structures on rock islets and shoals in Hoang Sa and Truong Sa without Vietnam's permission is completely illegal and void.
 
Bulgaria development minister makes surprising inspection on construction of part of Sofia Ring Road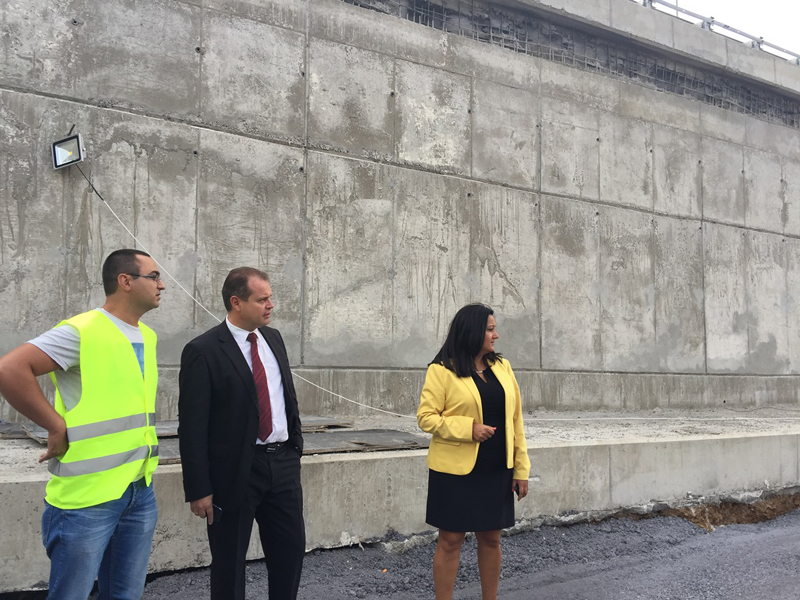 The construction of the western arc road has to be completed by the end of October. The arc is a natural continuation of Lyulin motorway and its construction is expected to ensure the needed sustainability of the project realised due to EU resources. The road section is a little over 3 km long and is worth over BGN 47.8 million. Minister of Regional Development and Public Works Lilyana Pavlova and Chairperson of the management board of the Road Infrastructure Agency (RIA) Eng. Lazar Lazarov made a surprising inspection on the construction of the western arc of the Sofia Ring Road.
Fiji Construction booms but worried about shortage of skills
There is a shortage of skilled workers in the country at a time when the construction industry is experiencing a boom said Fiji's attorney general and finance minister. Aiyaz Sayed Khaiyum told Fiji Village at the Budget Forum that construction companies are asking the government to help them bring skilled workers from Indonesia and Philippines. He says having workers that lack expertise and skills is a challenge the government will take up, and has already led to the establishment of technical colleges and schools to cope with the challenge.
Construction workers at Kawana hospital site walk off job due to safety concerns
Growing frustration from unaddressed safety concerns have prompted more than a thousand workers to walk off the job at a hospital site in Kawana. Things fall from the roof tops and land on the major walkways. Last week a water truck reversed into a set of water barriers which had been protecting workers. This incident prompted them to quit job.